Support local makers
Our products are sold directly from the Studio supporting our local Makers. This not only allows us to show our support but to also offer the lowest prices possible for you. Each piece of jewelry is crafted by our team with great care. This is our little secret in how we can deliver more value to our customers without compromising quality.
We are proud of our products and our makers; if you are not happy with the quality, please contact us at here to discuss futher
Recreate That Very Night
Capture Your Most Special Moment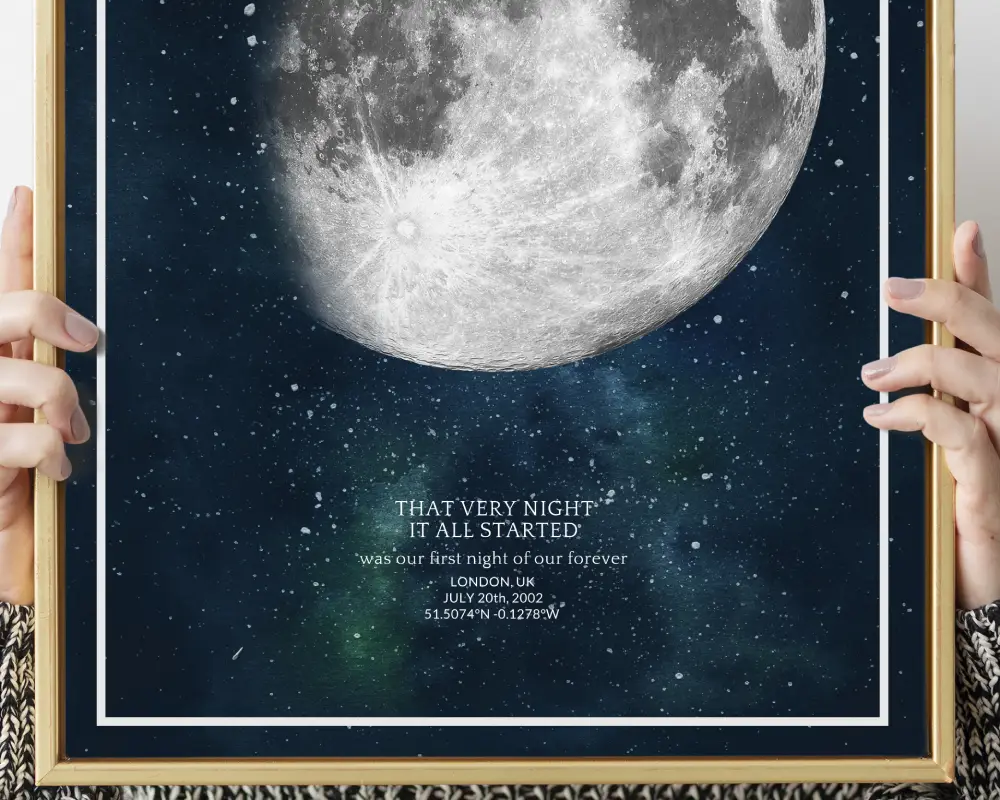 Creating a unique Moon Phase Print of That Very Night that can accurately capture your most special memories, whether this memorable moment happens to be your first kiss, the day of your wedding when you say 'I do' or the day that you welcome your newborn child to the world, that special moment deserves to be encapsulated and materialised in order to be treasured forever.
POWERED BY